Winds, fluffy  white clouds and pigeons over the spectacular volcanic landscape of Cappadocia. Those are the  key images from my childhood that may well explain why I learned to fly balloons and go on to establish my first ballooning company in 1998. I started introducing the region to tourists in 1996 as a licensed tour guide. I have always enjoyed showing new comers the hidden corners of the glorious valleys and fascinating volcanic formations of the region, leaving them breathless and surprised.
Teyfik Olmez and I, both Cappadocians, decided to establish our own ballooning company in 2008. I have now been in the ballooning business for 15 years, have been flying balloons for 10 years and training our pilots at Voyager balloons in order to share my dreams of flying over Cappadocia with you. At Voyager Balloons the experienced ground crew and pilots work in harmony to provide you a safe and comfortable flight and an experience you will never forget: from your hotel pick-up, to the breakfast, the flight over the colorful valleys of this unique region, to the champagne celebration after landing. Our team includes members who speak fluent English, Portuguese and Japanese to serve you.
Balloons has one of the best safety records, having flown more than 96,000 people over Cappadocia over the last ten years. Our nine balloons are the newest, safest and most comfortable balloons available. While our safety standards and insurance coverage exceed Turkish, European and American regulations.  Floating up to heights of up to 2000 feet, closer to the fluffy, white clouds, all you feel is peace and tranquility as the Earth slowly descends and rotates below you.
Voyager Balloons is rated number 1 on various travel forums and recommended by many guide books, including The Lonely Planet. We look forward to meeting new friends and to be able to show you the breath-taking landscape of Cappadocia.
With kindest regards,
On behalf of the Voyager Balloons Team,
Mehmet Halis Aydogan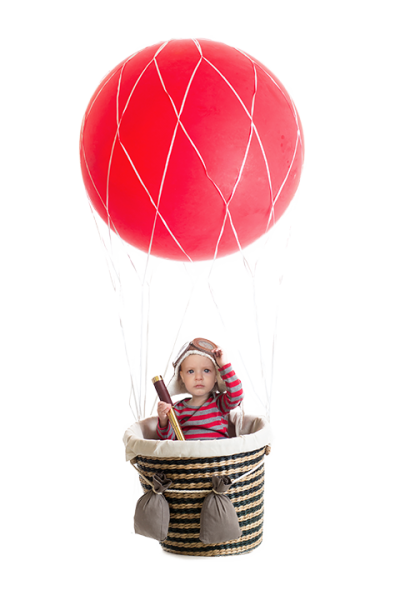 EXPERIENCE TALKS
Flight log books do not lie …
Our hot air balloon pilots have flown over 25,000 hours carrying more than 311,000 Voyager Balloons passengers.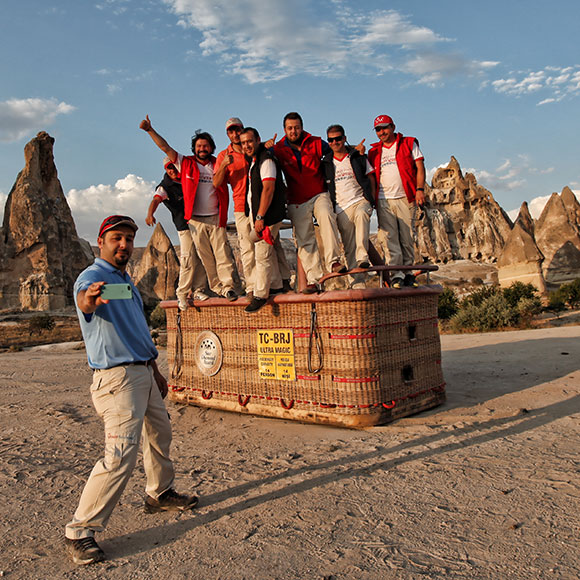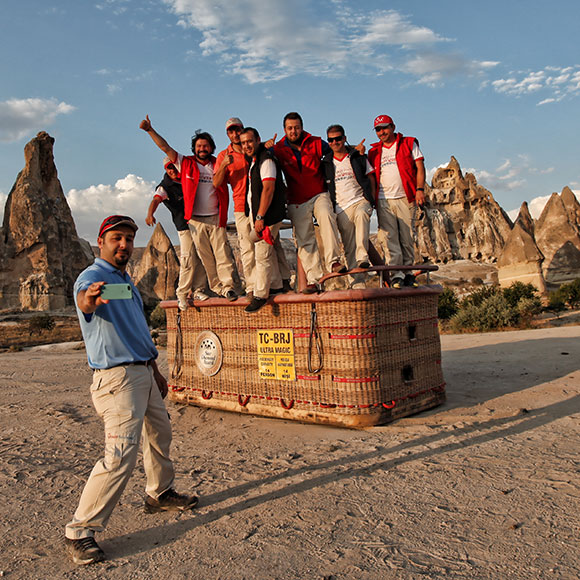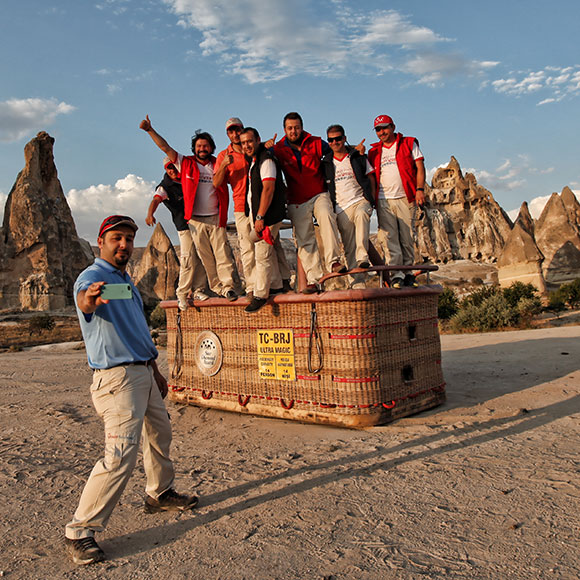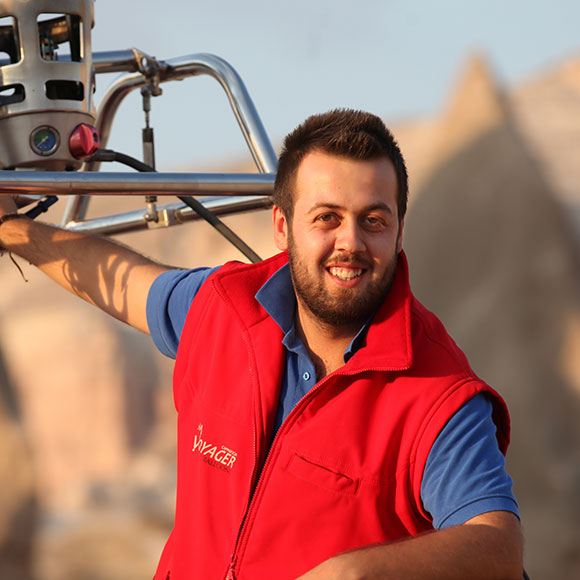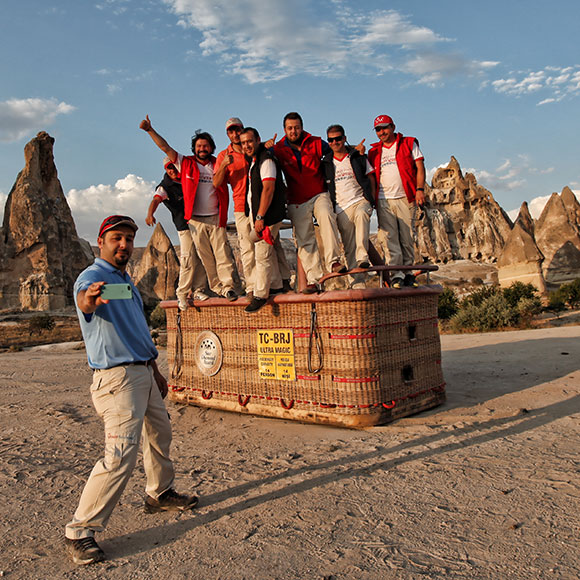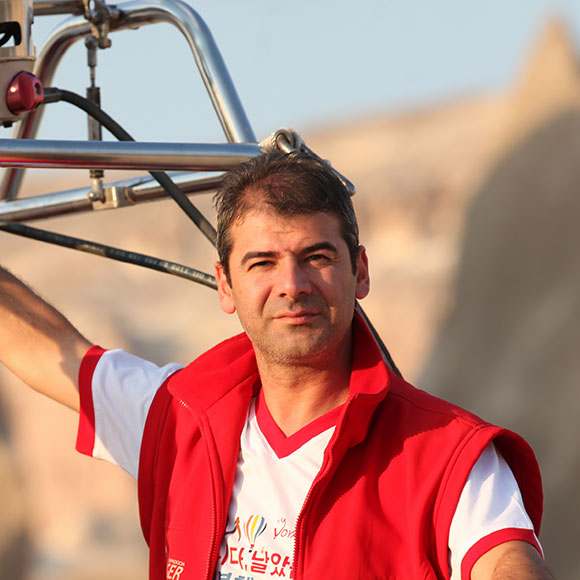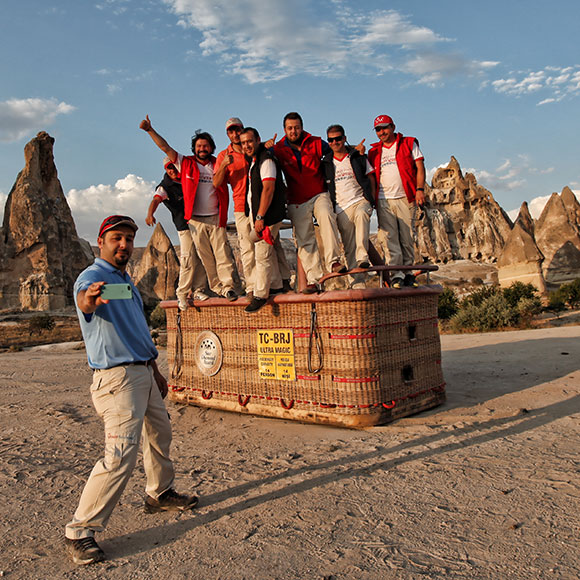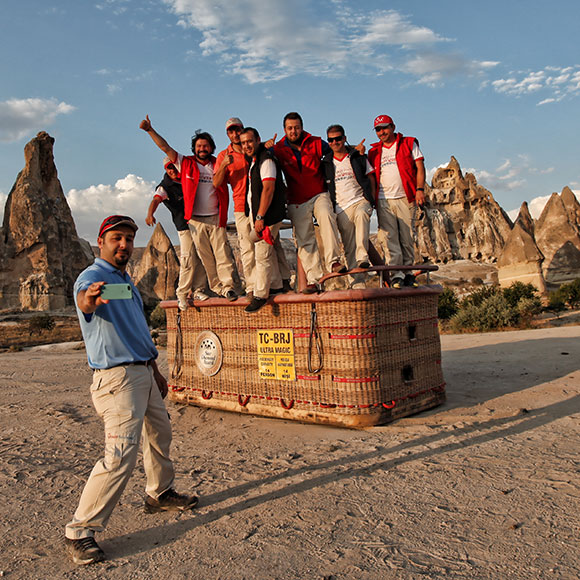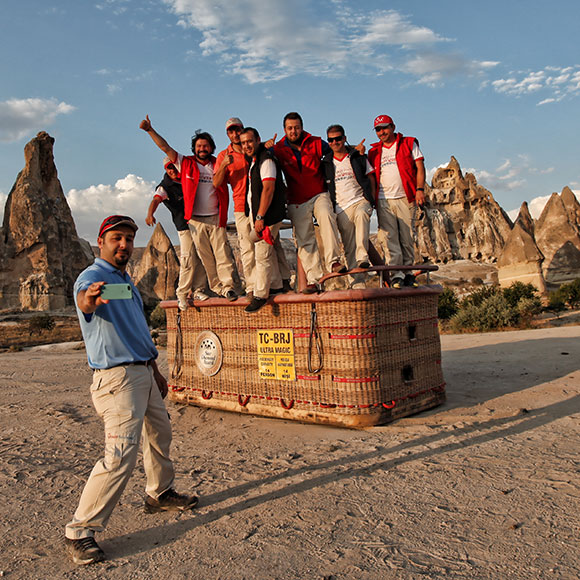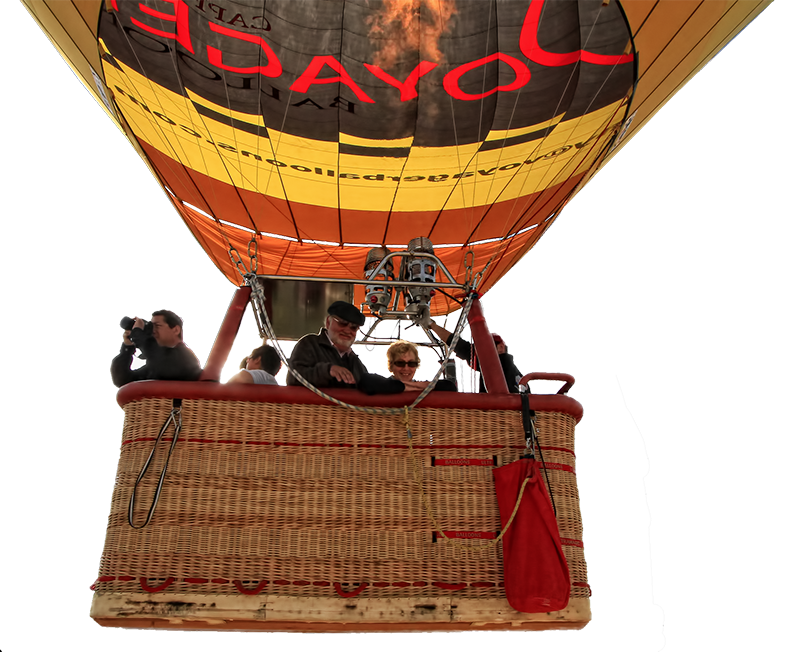 "Once in a lifetime flying adventure"